Columbus Smart City API
Josh Green
October 19th, 2017 at 03:11:00 PM
In 2016, Columbus competed against 77 cities to win a Federal Grant called the "Smart City Challenge", worth $40 million. While forty million is a lot of money, on its own it's not enough to bring automated cars to our streets. It's actually less than the city's total road maintenance budget of $51 million.
However, the city did a great job of drumming up excitement around the award and have effectively transformed the (relatively) small grant into a rallying cry to kickstart a massive technological revolution focused around futurizing the city. Today, with support from the private-sector (with companies like AEP), the total Smart City funding is almost $500 million. The rallying cry has also drawn in excitement from national vendors like RideCell and local incubators like Fintech71.
We have also taken great interest in the Smart City Challenge and have participated in the first Smart City Hackathon earlier this year.
A part of our business model is giving back to the community. This involves donations to local organizations like ShadowBox Live, sponsoring events like the Business First C-Suite awards, and open source projects. This quarter we've donated some of our time as well to a project we call the Smart City API. For this project we collected data from the city (specifically, parking meters and parking tickets) and consolidated the data for digital consumption. The 2016 parking ticket data was given to us as a CSV via email; the parking meter data we downloaded from the city's online open data initiative.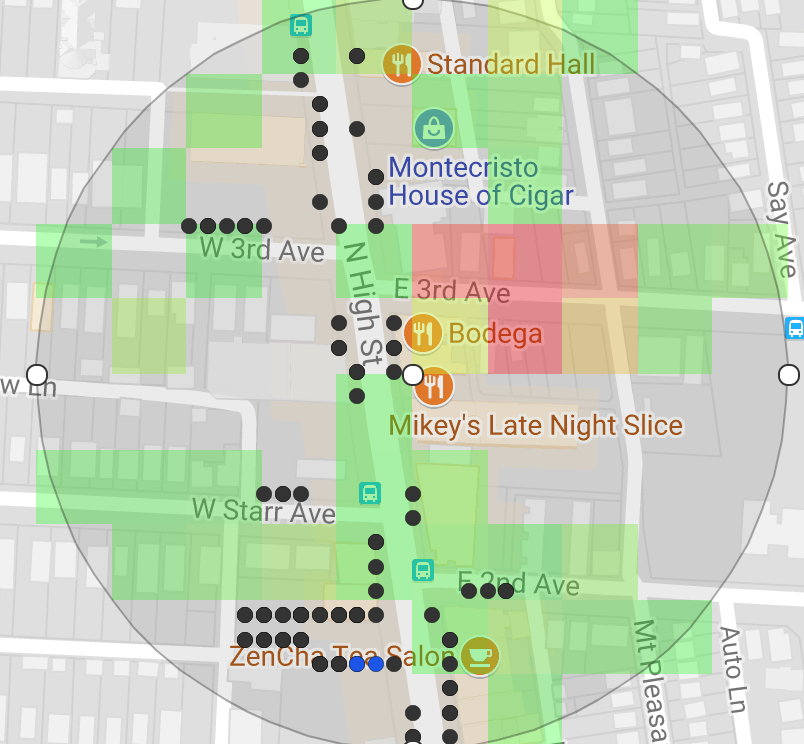 The purpose of our Smart City API is to further contribute to the excitement around the Smart City initiative and show the power behind the initiative itself. For instance, check out our data visualization application where you can visualize the locations of parking tickets and parking meters in the greater Columbus area.
The interesting part of visualizing this data is that everyone brings their own perspective to it. When I first viewed this data, I immediately started asking which meters were the most profitable. Andrew, however, questioned what parts of town had the most tickets. John started asking where he could find charging stations for an electric vehicle (...that he doesn't have).
The amazing part of this exercise is the conversation it creates. This conversation doesn't stop with us—we hope it continues to the city officials and businesses around Columbus. Conversation and collaboration are the key components to truly making Columbus a Smart City.
If you're interested in having your own conversation, please use our API. It's located at: smart-city.softwareverde.com.
We've also open sourced the project; feel free to check it out on github: github.com/SoftwareVerde/smart-city-api