Easily manage your specifications for communication of intra-vehicle components. Visualize your function catalogs to streamline the process of creating, reviewing, and approving new function catalogs.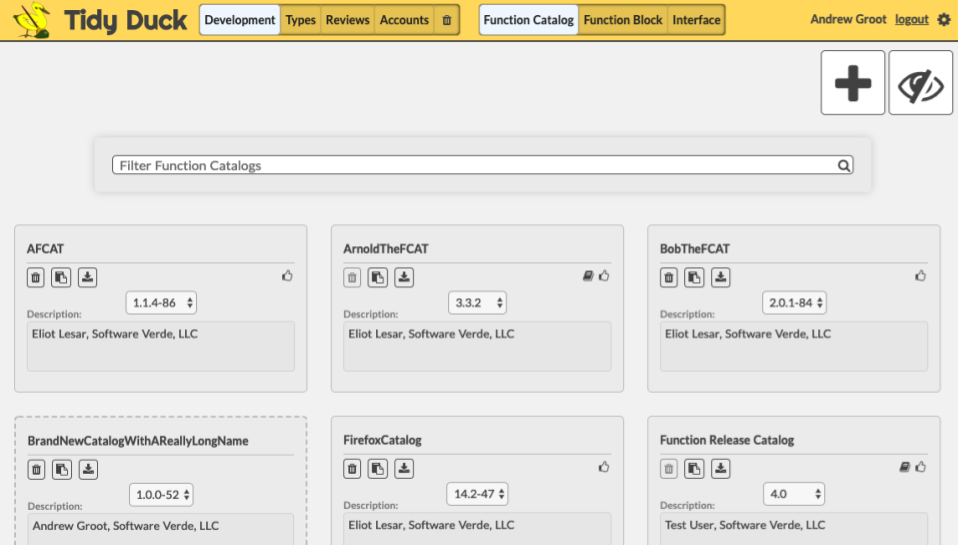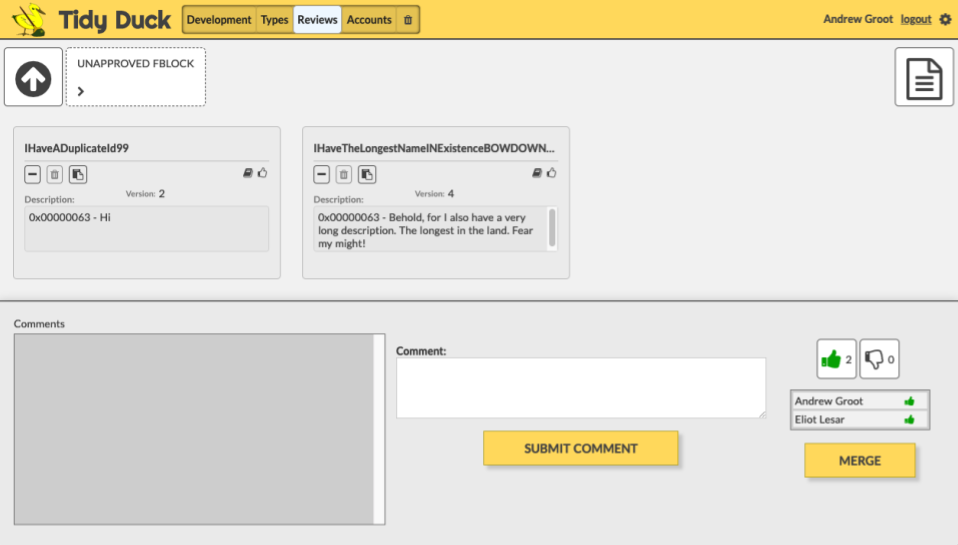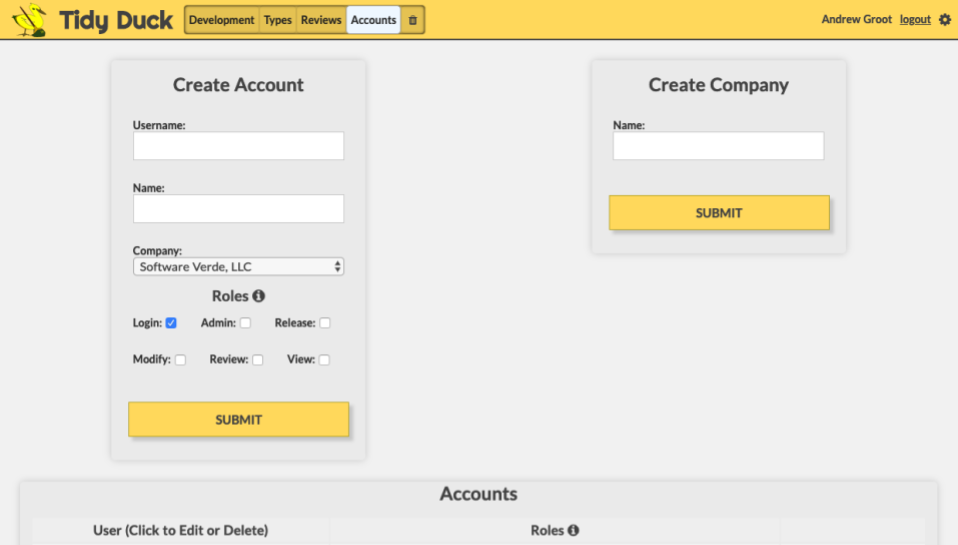 Organize Your Workflow
Create
Effortlessly create new communication specifications for intra-car components, bound by rigorous, industry-accepted logic.
Review
Reduce merge conflicts by reviewing the specifications of other developers to check for compatibility issues.
Approve
Approve new interfaces, function blocks and catalogs before releasing or merging. Not ready? Leave a note about what needs fixed.
Manage
Manage the workflow of designing, reviewing, approving, and releasing new communication specifications, all in one place.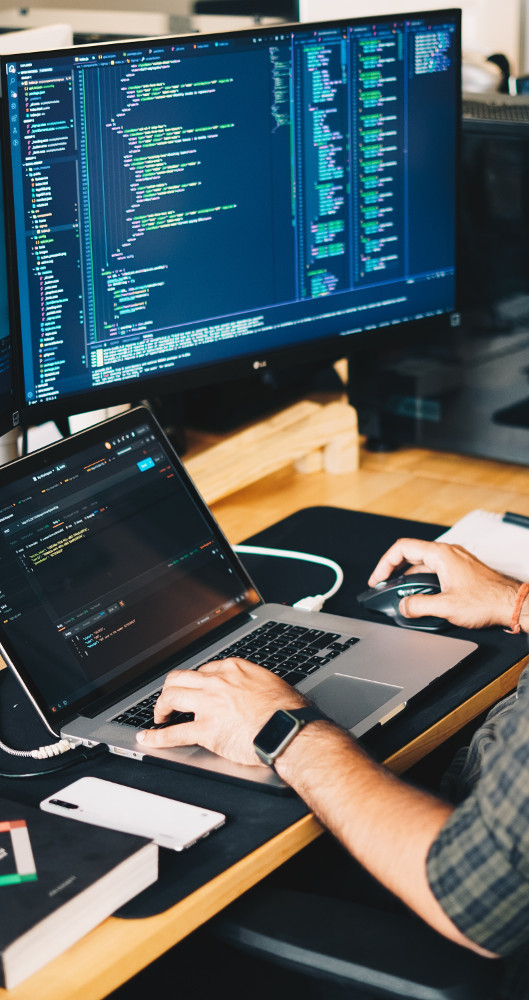 Simplifying MOST Bus
Development
Tidy Duck is an open-source web application created to aid in the design and management of communication specifications for intra-vehicle components.
Creating the specifications for communication of on-car utilities is a highly complex process. In order to simplify the process of designing and integrating communication of these components, Tidy Duck enables engineering teams to visualize their MOST Packets' specifications. In doing so, Tidy Duck provides your engineers an opportunity to improve both the efficiency and accuracy of designing new on-car utility components.
Tidy Duck allows users to:
Define communication APIs.
Manage user access and permissions.
Design new component communication channels.
Review, revise, and release new function catalogs.
Export component specifications in a standardized XML format.
Never worry about compatability by exporting your catalogs as n XML file to go directly to your manufacturers.
What Separates Tidy Duck?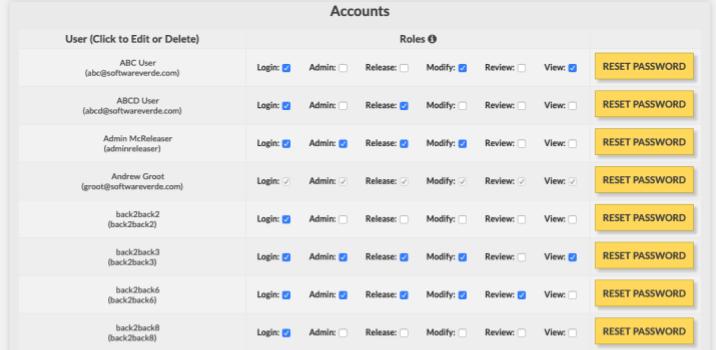 Permissions
Work seamlessly within a team of developers. Develop with the peace of mind that only permissioned roles can bring.
Create a company to group your team and restrict user accounts to specific roles and limited permissions.
Effortlessly manage your team by limiting their abilities to Release, Modify, or Review function catalogs under-development.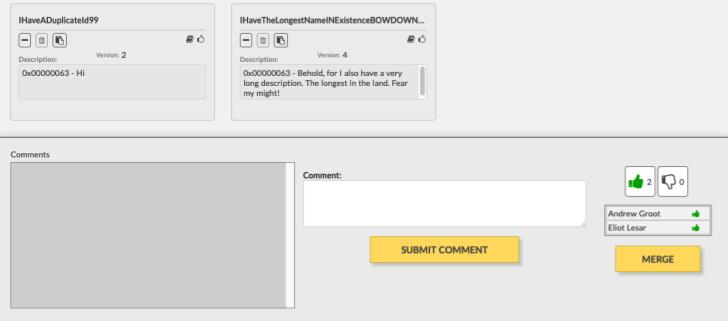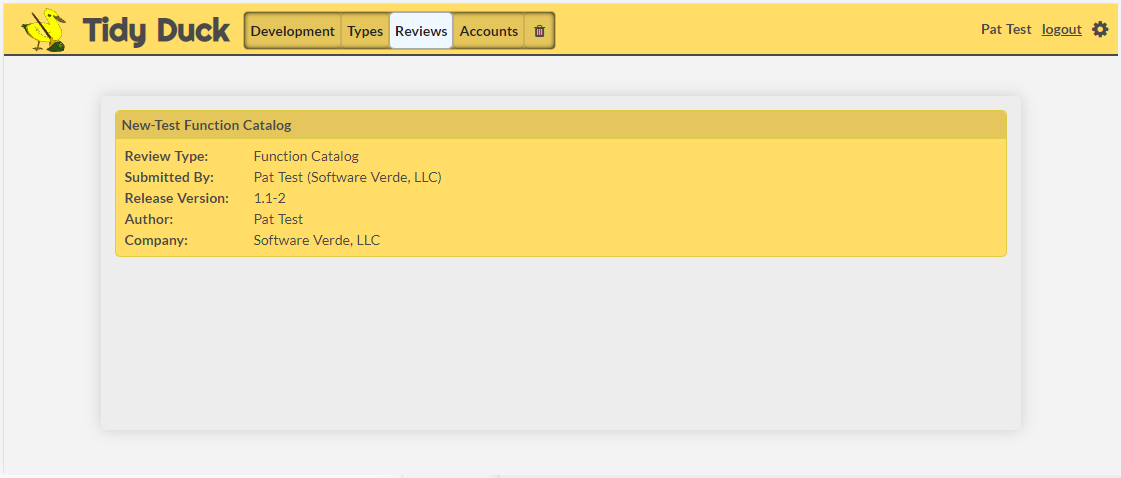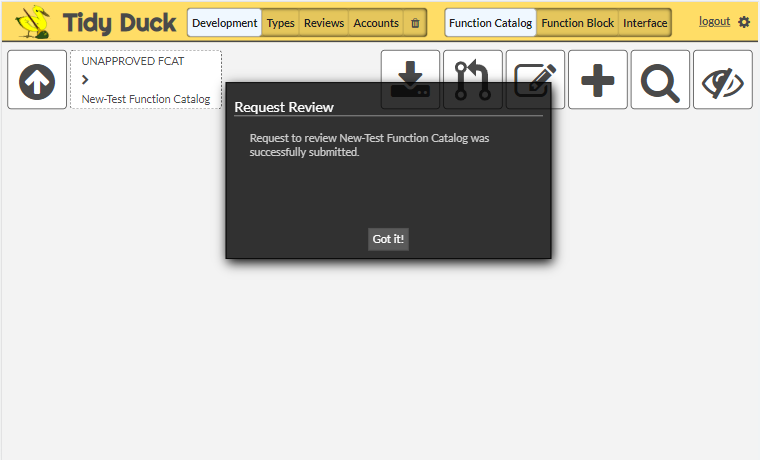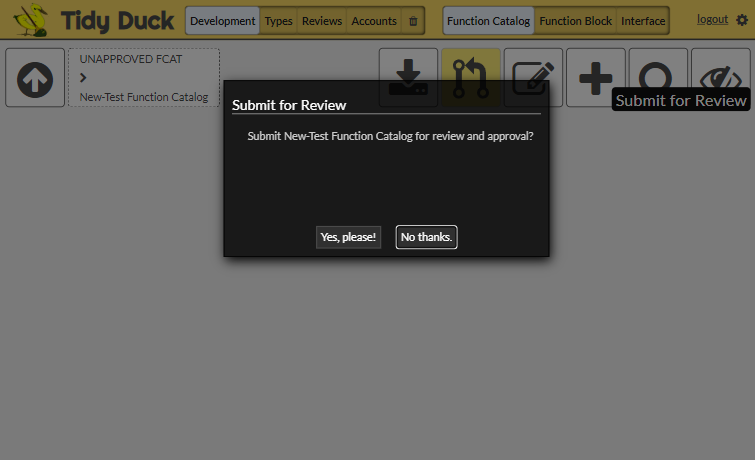 Reviews
Review the work of others and get yours work checked.
Peer reviews are a major component of Tidy Duck's ability to simplify the workflow of designing and integrating multiple communication specifications.
Allow your team to review unreleased functions, blocks, catalogs, and interfaces to ensure work is ready for merge.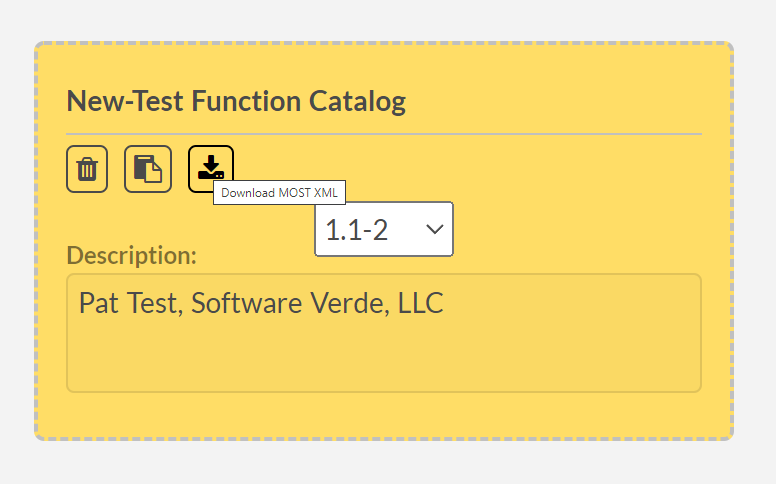 XML Exports
Export your communication specification directly to an industry standardized XML file.
Design and export your component's communication channels with the peace of mind knowing your manufacturer's are going to receive the perfect translation of your work; ensuring a working product everytime.
Ready To Learn More? Check Out The Start Guide
Get Started